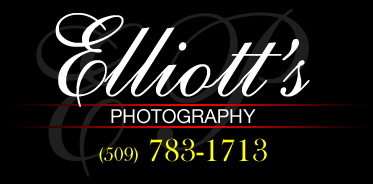 About the Photographer



Scott Armstrong is well known throughout the Tri-Cities for his excellent work. Scott's work is noted for its quality, precise lighting and attention to detail. Scott Graduated from Montana State University. He then attended the Pacific Northwest School of Professional Photography, the Golden Gate School of Professional Photography, the Texas School of Professional Photography and continues to attend seminars to keep his skills and techniques at the highest possible level.

"Each year I attend classes and go to trade shows to bring you the latest techniques and products."

Scott is highly skilled in Photoshop, Final Cut Pro and many other high end photographic software. Scott is the President of the Mid-Columbia Macintosh Users Group. His skills with the computer make him a sought after speaker as well as the go to person for technical support by individuals and companies.

Scott is a photographer and videographer and a highly skilled computer video editor.

Elliott's Photography has been serving the Tri-Cities since 1987. With over 20 years experience along with the finest digital photography equipment you will get some of the best and most dedicated work.